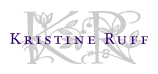 Frontier Airlines
Project: Frequent Flyer Program credentials and program guide.
Purpose: Create a frequent flyer program for people who live on what is traditionally considered the "frontier." Get them excited about earning miles with the hometown airline.
Solution: The concept is based on the theme "Explore your own Frontier." This had a very personalized feel suggesting that member could use their earned miles to explore places they had never been.