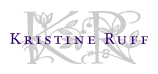 Client: St. Charles Model Works
Challenge: Create a logo for a company that designs products for hobbyists, primarily in the model railroad industry.
Solution: Even though the company is brand new they wanted to project the feeling of history. The classic oval shape of the logo gives it this historical feel. The drawing is based on an actual historic mill that was in St. Charles, Illinois.