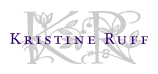 Client: Walt Disney World
Challenge: Create an internal brochure that would help Disney employees understand what services were available from the Disney Direct Marketing team.
Solution: Since Disney is the ultimate storyteller, it was a natural to tell the direct marketing team's story in a classic fairytale format. Whimsical stories were placed on the left side of each spread with the straightforward business message filling the right hand page.