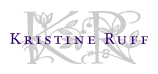 Client: Walt Disney World
Challenge: Create a quarterly newsletter for travel agents.
Solution: This business-to-business newsletter dispensed information to travel agents to help them sell more Walt Disney World admissions. The agents earned points toward business-building rewards when they sold admissions. The newsletter had to be informative while capturing some of Disney's "magic."